Skip Hire
in Hornchurch & Romford
commercial and domestic skip hire
We are a family-run business delivering cheap skip hire solutions to individuals and businesses across Essex and the surrounding area. Operating from our Romford storage yard, we provide the very best in commercial skip hire and domestic skip hire alike. In the years we have been in business, we have earned ourselves a reputation for excellence among our customers. Much of that is thanks to our quick turnaround and same day skip hire service. We have a range of skips of various sizes in permanent stock at our local skip hire yard. No matter how large the job, we can arrange the perfect skip hire service for you, without it costing an arm and a leg.
From our Romford yard, our team of licensed waste carriers drop off and collect skips from across the Essex region. This includes to our valued customers in Dagenham, Hainault, Hornchurch, Romford, Upminster, and even further afield.
Welcome to Harding Skip Hire
your local providers of commercial skip hire and domestic skip hire in Essex.
4' x 3' x 3'
Holds around 20 rubbish bags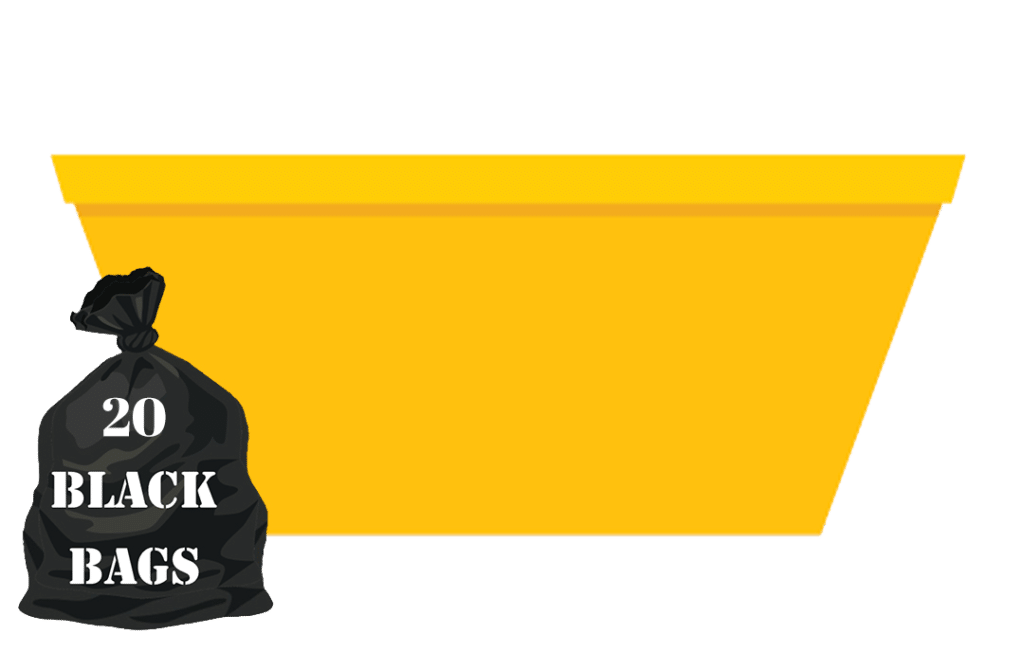 6' x 4' x 3'
Holds around 40 rubbish bags
10' x 4' x 4'
Holds around 60 rubbish bags
12' x 6' x 4'
Holds around 80 rubbish bags
12' x 6' x 6'
Holds around 100 rubbish bags
13' x 6' x 6'
Holds around 120 rubbish bags
14' x 6' x 6'
Holds around 150 rubbish bags
Cheap Skip Hire Services in Hornchurch & Romford
As your local skip hire company, we have much to offer our customers across Essex. Here is a few of our more popular services…
Domestic Skip Hire
Whether for a house clearance, a garden clearance, or a home renovation, our domestic skip hire packages provide everything you need. As well as the skip itself, we deal with any paperwork required by the local council to leave a skip in front of your property. We arrive on time, working quickly so you can get started.
Commercial Skip Hire
Commercial skips are particularly popular in the building and construction trade. They are ideal for site clearances prior to a large building project, as well as a place to keep rubble and other builders waste during a demolition job. Whatever you need it for, we can provide a suitable skip with the right capacity for the task at hand.
A Selection of Skip Sizes
We know that different jobs require different skips, which is why we have an extensive selection of skip sizes in permanent stock. These range from 2-yard mini skips for small waste clearance jobs, all the way to 14-yard maxi skips for larger projects. No matter the size or scale of your current undertaking, we will provide the right skip.
Same Day Skip Hire
Wherever possible, we will get your skip to you on the same day that you order it. This means no waiting around, delaying your latest project while waiting for your skip rental. We have an experienced team of drivers who know Essex like the backs of their hands. This allows them to deliver a quick turnaround on every order.
Why Choose Harding Skip Hire?
There are plenty of reasons to choose us for all your local skip hire requirements in and around Essex. Here is just a few of them, based on feedback from our existing customers…
For the very best in commercial skip hire and domestic skip hire across Essex, contact Harding Skip Hire today. Call us on 01708 753 645 to order a skip, or to get a free, no-obligation quote.